---
There's a shock! The 'plod doin as they please' thread - Mein blut ist blau - 07-19-2012 06:08 PM

http://www.bbc.co.uk/news/uk-18900484

A police officer who hit Ian Tomlinson with a baton and pushed him to the ground at the G20 protests has been found not guilty of manslaughter.

PC Simon Harwood, 45, of south London, denied the manslaughter, in April 2009, of Mr Tomlinson, 47, on the grounds that he used reasonable force.

Mr Tomlinson, was pushed as he walked away from a police line in the City of London. He later collapsed and died.

His family said they would be pursuing the case in a civil court.

It is not clear if that will be against PC Harwood as an individual or against the Metropolitan Police.

"After the unlawful killing verdict at the inquest last year, we expected to hear a guilty verdict - not a not guilty verdict and it really hurts," Mr Tomlinson's stepson Paul King, said outside the court.

"It's not the end, we are not giving up for justice for Ian."

Members of Mr Tomlinson's family cried in the public gallery as the verdict was delivered at Southwark Crown Court.

PC Harwood, in the dock, and his wife, in the public gallery, also cried.

The jury of five men and seven women had considered their verdict for four days.

He said had he realised at the time Mr Tomlinson was walking away from police lines, he "would not have gone near him".

Father-of-nine Mr Tomlinson, a heavy drinker who had slept rough for a number of years, walked 75 yards before he collapsed.

It has emerged that, in 2000, five years after he joined the Met, PC Harwood was involved in what was described at Mr Tomlinson's inquest as a "road rage" incident but his employment record was kept from the jury.

He was off-duty and the other driver complained of unlawful arrest and abuse of authority.

PC Harwood denied the accusation but retired on medical grounds in 2001 before a disciplinary hearing took place.

He rejoined the Met in late 2004 - Scotland Yard's vetting unit had considered the road rage incident but had not reviewed the full file.

Deborah Glass, deputy chairwoman of the Independent Police Complaints Commission, said after the verdict "significant questions" remained over PC Harwood's actions on 1 April 2009.

She said whether or not those actions were reasonable would be tested at a misconduct hearing to be held in public in September.

"PC Harwood was able to retire from the Metropolitan Police while facing disciplinary proceedings for previous alleged misconduct towards a member of the public," she said.

"That he was then re-employed by the force, first in a civilian role and later as a constable, is simply staggering and raises considerable concerns about their vetting procedures."

The Met Police, meanwhile, said it was clear "insufficient recording and checks meant detailed information regarding the officer's misconduct history was not shared at key points".

"We got that wrong," it said in a statement, adding there had since been "huge changes" to its vetting system.

"Now all applicants, including officers applying to become police staff, as well those re-joining or transferring from other police services, are formally vetted and this involves a full misconduct intelligence check."


Previous form AND bein' allowed to retire on medical grounds?


NOT GUILTY MY ARSE. DIRTY PLOD b****** - HOPE YOU DIE SCREAMIN' YOU SHITHOUSE.


---
RE: There's a shock! - The Bastard - 07-25-2012 04:18 PM

Accidents happen. The guy was in the wrong place at the wrong time - there's too much being made of this.


---
RE: There's a shock! - Mein blut ist blau - 07-25-2012 05:26 PM


(07-25-2012 04:18 PM)

The b****** Wrote:

Accidents happen.

The guy was in the wrong place at the wrong time - there's too much being made of this.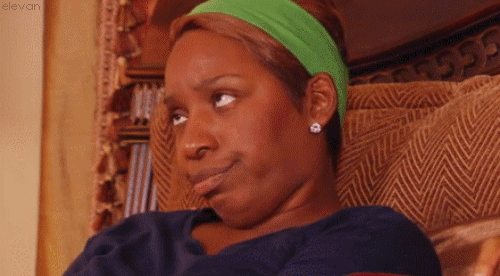 And I guess all 1433 of these were "in the wrong place at the wrong time" were they?

https://docs.google.com/spreadsheet/pub?key=0AuZLaKQQs5xpdExNak91UnE2VGk1b1VkT3dkd1kwWVE&output=html


---
RE: There's a shock! - The Bastard - 07-26-2012 12:26 PM

He pushed him over for f***'s sake. The fact that he had a heart attack 75 yards away doesn't mean that caused it. Bit of clarity wouldn't go astray. The guy was a hard-drinker who lived rough, are you advocating banning drink and arresting all the homeless? I would rather have the cops on the street than not, wouldn't you? The fact that this cop has history is irrelevant, it could have been anyone who mistook his identity.


---
RE: There's a shock! - Mein blut ist blau - 07-26-2012 01:12 PM

The fella had internal bleedin'. That was "missed" by the original pathologist


The snide plod fucker resigned on "Health issues" whilst under investigation......Then he rejoined - and NOT ONE check was made on him???? He'd been under investigation for about a dozen complaints prevously, but the judge wouldn't allow that to be heard in court


The fella HAD lived rough but he wasn't livin' rough at the time - what difference does it make FAFS? Did he deserve to be twatted & thrown to the ground - pissed or otherwise?

This isn't a question of "One bad apple". The WHOLE LOT of them are all the b****** same. They all clam up when it's one of their own - but they're only too willin to beat some poor fucker up, and stitch them up for f***-all - And that makes them more guilty than the likes of you or me if we do it.

So here's one for ya? Were those 13 people at the bogside in 1972 "in the wrong place at the wrong time"? What about the birmingham six?

State -sponsored injustice is the worst type injustice - regardless of who you are or where you're from


---
RE: There's a shock! - 1878evertonian - 07-27-2012 09:14 AM

The bogside was the paratroopers, not the cops.

Birmingham 6 on the other hand, that was just the type of "british justice" that was handed out at the time.


---
RE: There's a shock! - Mein blut ist blau - 07-27-2012 09:34 AM


(07-27-2012 09:14 AM)

1878evertonian Wrote: The bogside was the paratroopers, not the cops.

Birmingham 6 on the other hand, that was just the type of "british justice" that was handed out at the time.

Whether it was paras or the plod, is irrelevant. Those 13 were "In the wrong place at the wrong time" by the b******'s logic.

The birmingham six was a case of "You'll do"

And Ian Tomlinson was a combination of both. "British justice" means one rule for the rich & the plod, one for the scum.


---
RE: There's a shock! - 1878evertonian - 07-27-2012 09:45 AM

I'm with ya on the last sentence, that's for sure!


---
RE: There's a shock! - Mein blut ist blau - 07-27-2012 10:00 AM

This is the arrognace of the plod......(excerpts only)

http://www.guardian.co.uk/uk/2003/dec/28/ukcrime.ukguns

The death penalty should be reintroduced for people who kill police officers, a former chief constable said yesterday.
Keith Hellawell, chief constable of West Yorkshire from 1993 to 1998, told BBC News: 'We ought to make it clear to people that if you shoot a police officer you are going to hang if you are convicted.'

But the rest of that report (And indeed in any other link I can find to this statement) makes NO mention of either civilian homicides, or especially of plod who murder civilians.

And then there's this.....

http://news.sky.com/story/904487/prostitute-murder-case-cop-trial-collapses

The trial of eight former policemen over the wrongful conviction of three men for the murder of Cardiff prostitute Lynette White has collapsed.

Trial judge Justice Sweeney discharged the jury at Swansea Crown Court after ruling that the officers could not get a fair trial.

Simon Clements, the Crown Prosecution Service's reviewing lawyer, said the case collapsed after a review discovered that files had been destroyed.

Director of public prosecutions Keir Starmer QC said he was "extremely concerned" about the collapse.

South Wales Police Chief Constable Peter Vaughan is backing calls for a "full and detailed review" of the circumstances in which the decision to end the trial was made - and has referred the matter to the Independent Police Complaints Commission.

The eight policemen, along with two civilians, were alleged to have colluded to pervert the course of justice, leading to the jailing of three innocent men.

It was the biggest trial of its kind involving former police officers in UK criminal history.

Prostitute Ms White, 20, was stabbed more than 50 times at her flat in the docks area of Cardiff in 1988.


Stephen Miller, Yusef Abdullahi and Tony Paris were convicted of her murder in 1990 in what became known as a notorious miscarriage of justice - before the convictions were quashed two years later.

Jeffrey Gafoor, a client of Miss White, pleaded guilty to her murder in 2003 and is now serving a life sentence. Mr Abdullahi, 49, died earlier this year.

The defendants were alleged to have forced innocent witnesses to agree to fictional events over 20 days of intensive questioning.

Most senior among them was ex-superintendent Richard Powell and ex-chief inspectors Thomas Page and Graham Mouncher.

They were accused of conspiring with Michael Daniels, Paul Jennings, Paul Stephen, Peter Greenwood, and John Seaford, to pervert the course of justice.

Civilians Violet Perriam and Ian Massey together with Mouncher, were each accused of two counts of perjury. All 10 defendants denied all the charges.

But the trial, which began in July and is likely to have cost millions of pounds, became "irredeemably unfair", the judge said.

He said "there had been a number of problems in relation to the conduct of the prosecution" and its "duty of disclosure".

More such problems had "emerged" during lengthy legal argument over the last four weeks, he said.

Outside court, Mr Page called for an inquiry, saying: "I'm just relieved that it's all over now after six and a half years. This would have been my seventh Christmas on bail and we've just had stalling tactics from the prosecution."


There was no problem when the CPS were prosecutin' three INNOCENT civilians though, was there?


Best racket to be in, is the plod. Do what the f*ck you want, and yer "mates" will ALWAYS back you up.


---
RE: There's a shock! - The Bastard - 07-27-2012 11:52 AM

You're coming down a bit too strongly against ALL cops, that's all I'm saying.


---