Everton Squad on Wikipedia
08-27-2009, 10:32 PM
(This post was last modified: 08-27-2009 10:48 PM by TheWelshToffee.)
TheWelshToffee
I Follow Sheep (and Everton)


Posts: 9,300
Joined: Apr 2008
Everton Squad on Wikipedia
http://en.wikipedia.org/wiki/Everton_fc
someones off there head.
apparently Vagner Love is now no.9, Banega is no.15 and Billy is 7, also Hibbert is from Zambia
---
also Graveson is on there
---
its been changed back now, nevermind
---
-Will... "The Sheep Will Chew Neville's Legs Off"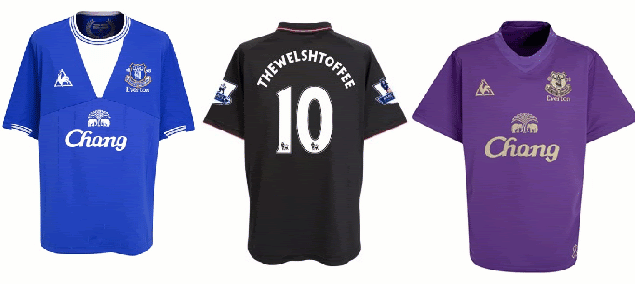 08-28-2009, 11:59 AM
RE: Everton Squad on Wikipedia
billy will take the 15 i think, thats the number he wears for Russia, Distin will get the 5!!